EVENTS
Member Log In
Access our library of articles, videos and proceedings for members only.
2018 Eastern Region Annual Conference: Newark, Delaware
23 September 2018 - 26 September 2018
Come to the Delaware Valley!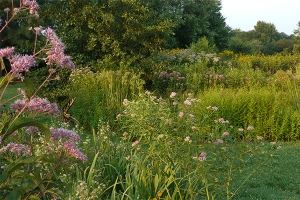 The IPPS Eastern Region's 2018 Conference will be held from September 23-26 in Newark, Delaware. That's pronounced "New Ark" for those not familiar with Delaware's most picturesque and active college town (home to the University of Delaware.) We will have sleeping rooms at two side by side host hotels, the Embassy Suites and the Homewood Suites Newark Wilmington South with meeting space at the Embassy Suites. We are pleased to host the International IPPS Board of Directors who will take part in an 11-day tour concluding in Newark.
This location is not only equidistant from two major airports (Baltimore's BWI and Philadelphia International Airport) but positions us perfectly for three days of great tours to production nurseries in Pennsylvania, Maryland, and New Jersey as well as visiting the UDel Botanical Garden which is in walking distance from our hotel.
The four-day event will feature a full day pre-conference tour on Sunday, September 23rd followed by two days with morning presentations and afternoon tours. The final day will be Wednesday, September 26th with a morning of talks; the conference will end about noon.
You may well want to extend your stay this year to explore some of the 30 public gardens within 30 miles of Philadelphia. This garden-rich area will not disappoint! To name just a few of the magnificent options: Longwood Gardens, Winterthur, Mt. Cuba Center, Chanticleer, the Tyler Arboretum, Jenkins Arboretum and Gardens and the Scott Arboretum of Swarthmore College.
Mark your calendars now and visit here again for updated information on tour stops and more!
---